Western Dance
San Angelo Junior League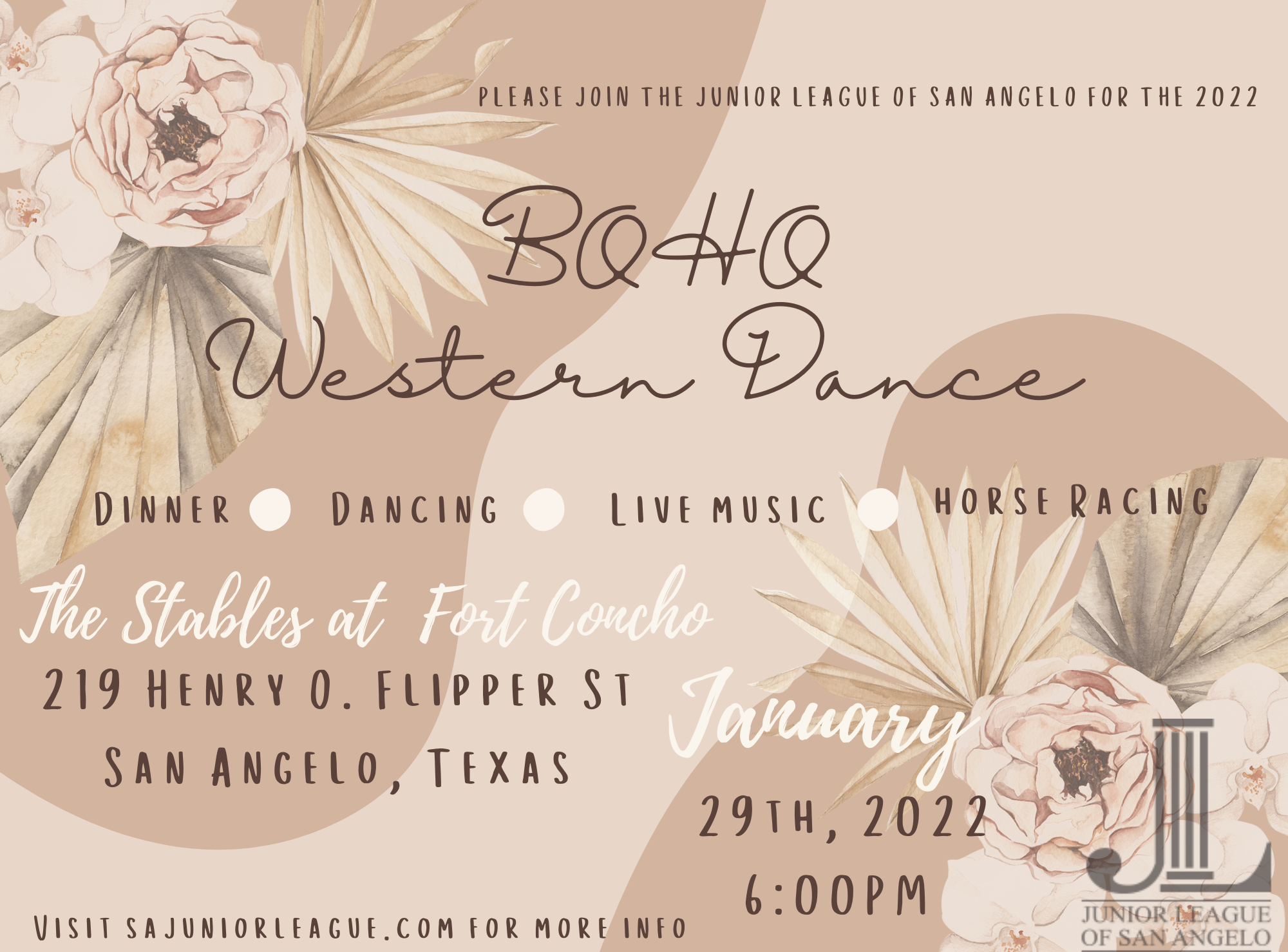 2021-2022 Western Dance Chairmen: Audrey Wilde
Western Dance is one of Junior League's largest traditions and favorite events of the year! Our event is going to look a little different this year, but we will still be packing in the fun! The event will include live entertainment, a delicious meal, and a live and silent auction to fund The League's upcoming service projects.
BOHO –Building Optimism for Humanitarian Opportunities
This year our Western Dance will be held at The Stables at Fort Concho. We will have complimentary food catered by Mesquite Bean Cafe, and beer and wine. This year, our entertainment at Western Dance will feature 2 bands, Gunner Latham and headliner, West Texas Funk. If you are feeling lucky, place a bet during the simulated horse racing event.
Please note, that all General Admission Tickets are NON REFUNDABLE. In the case that we have to reduce our capacity due to the ever-changing circumstances surrounding COVID-19, you will not receive a refund on your ticket. General Admission Tickets are considered donations to The Junior League of San Angelo.